English below
Vanja Lindberg född 1981 är baserad i Stockholm, Sverige. Hon har bland annat studerat vid Kungliga konsthögskolan i Stockholm. Vanja har genom året arbetat med olika tekniker som foto, skulptur, och teckning. Efter sina studier började Vanja även arbeta som kostymör och skräddare. Med åren började hon mer och sammanlänka sina olika praktiker och skapa textilkonst. Vilket nu är hennes dominerande teknik.
Vanjas intresse för nordens naturmystik, folktro och historia speglar hennes arbete. Hon ifrågasätter det linjära sättet att leva, där linjen/livet ständigt stävar uppåt och framåt. För att istället intressera sig för människan sätt att leva mer cirkulärt, påverkad av årstidernas växlingar. Hon har lärt av det äldre tankesättet att se på naturen och livet och utvecklat en egen värld av symboler. Ett exempel är berget, som symboliserar den linjära livsåskådningen. Att vi spränger bort berg, som alltid funnits, och som inte kan växa tillbaka.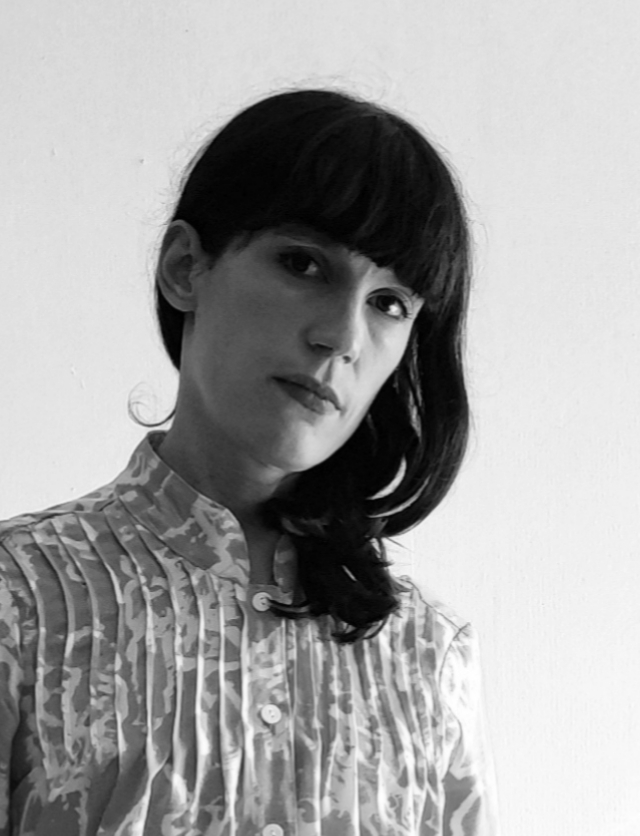 Education
2007-2011 Royal Institute of art(BFA), Stockholm
2005-2007 Pernbys Konstskola, Stockholm
2004-2005 Konstskolan i Stockholm

Selected exhibitons
Solo exhibitions
The Assembly, Galleri Anna Thulin, Stockholm 2013 
Herbariums, Galleri Mejan, Stockholm 2011 
Remembering, Tensta billboard, Tensta Konsthall, Stockholm 2010 
Tankerum, Galleri Mejan, Stockholm 2009
Över Mitt Hjärta/Above my Hart, Galleri LundÅstrand, Stockholm 2008
Målningar/Paintings, Restaurang Jernet, Stockholm 2006
Group exhibitions
Skanskas konstförening, Stockholm 2021
Market emerging, Stockholm 2012
Reconstructing scenes, Galleri Anna Thulin, Stockholm 2012
Det här ska jag komma ihåg resten av mitt liv, Galleri dag Andersson, Norrköping 2010
Kandidatutställning, Konstakademien, Stockholm 2010
ALLT NU Galleri Mejan, Stockholm 2009
Loop video festival, Barcelona 2009
Inblick, Klubb Familj, Restaurang Hälsingborg, Stockholm 2008
Moving, Clarion art Film Festival, Clarion Hotel, Stockholm 2008

Selected comissioned work
Textile decoration, Tove Kjellmarks exhibition "Hästen roboten och det omätbara", Färgfabriken 2022
Roof decoration, PBX, Stockholm 2021
Costume and props, Spårvägsmuseet 2020-2021
Costume and props, Sagolekhuset Junibacken 2016->
Wall paintinf, La sala de BO, Formentera, Spani 2018

Grants
Working grant, The Swedish Arts Grants Committee2022
Ida unmans donationsfond 2008

In collections
Swedish Arts Council

Books
ALLT NU, Drawing book, numbered edition 100 ex 2009
Över mitt hjärta, Drawing book 2008

Media
SVD
Konsten.net
Kultursidan
nt.se



Vanja Lindberg born in 1981 is based in Stockholm, Sweden. She has studied at the Royal Academy of Arts in Stockholm. Throughout the year, Vanja has worked with various techniques such as photography, sculpture and drawing. After her studies, Vanja also started working as a costume designer and tailor. Over the years, she began to combine her different practices and started to create textile art. Which is now her main technique.
Vanja's interest in Nordic natural mysticism, folk beliefs and history reflects her work. She questions the linear way of life, where the line/life constantly steers upwards and forwards. To instead take an interest in living a more circular life, influenced by the changes of the seasons. She has gained knowledge from the older way of thinking, to look at nature and human life. Vanja started developeing her own world of symbols. An example is the mountain, which symbolizes the linear view of life. To think that we blow away mountains, which have always been there, and which can never grow back.